I was going to just create this thread and ask what people are predicting for the upcoming season, but with the Australian GP just over a week away I feel its best just to merge the topics.
(Though just to clarify this
will
be the only race thread I create this season as its someone elses turn this year.
)
Anyway as for the GP, at the moment only the driver tyre selection preview is available: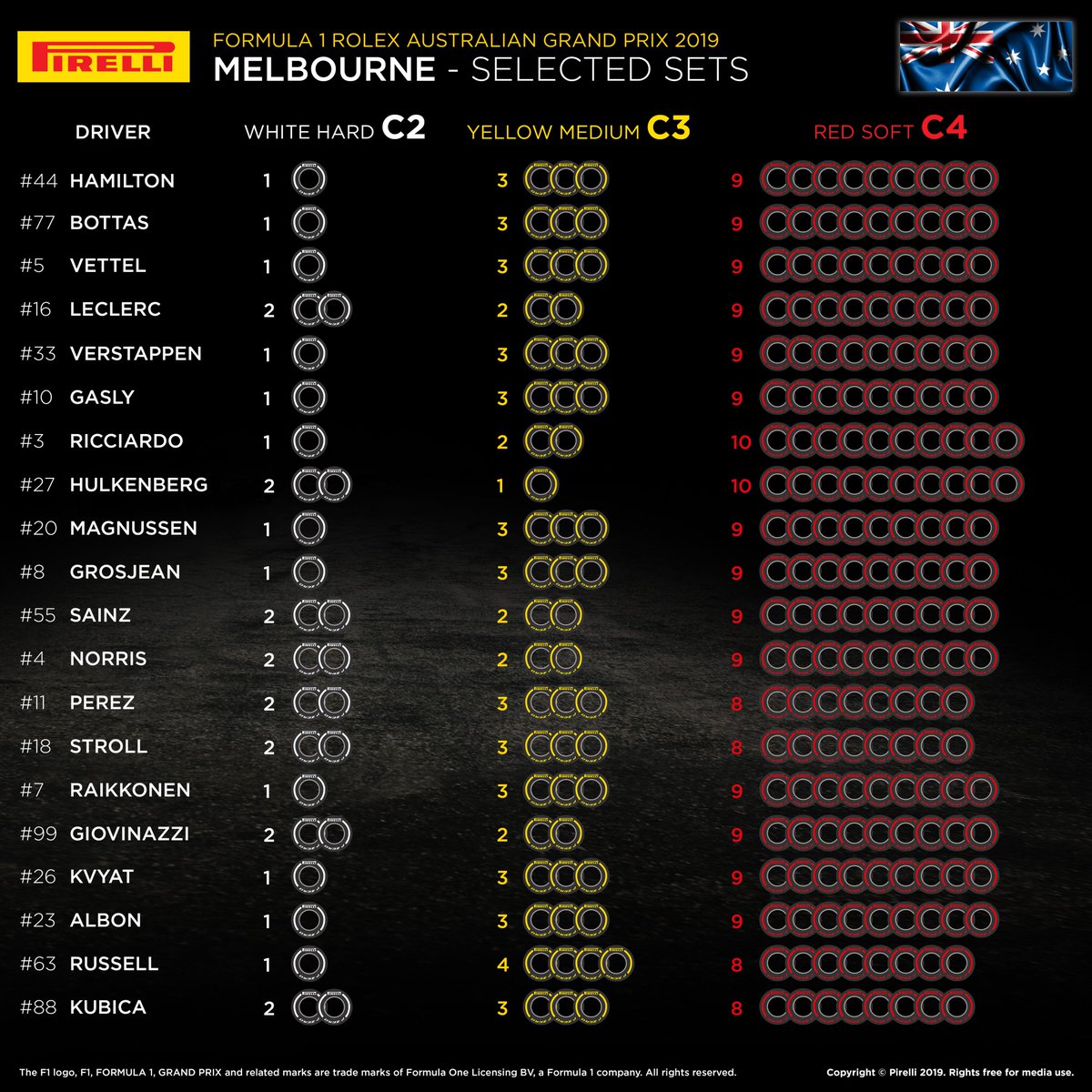 Pretty similar across the board from the suspected top 3 teams as for Renault they must be feeling confident about there tyre wear - just the 10 sets of C4 'softs' interesting.