iRacing Leagues Main Overseer
Staff member
Moderator
iRacing Coordinator
AOR Formula Renault 2.0 Championship Season 11
Round 12: Laguna Seca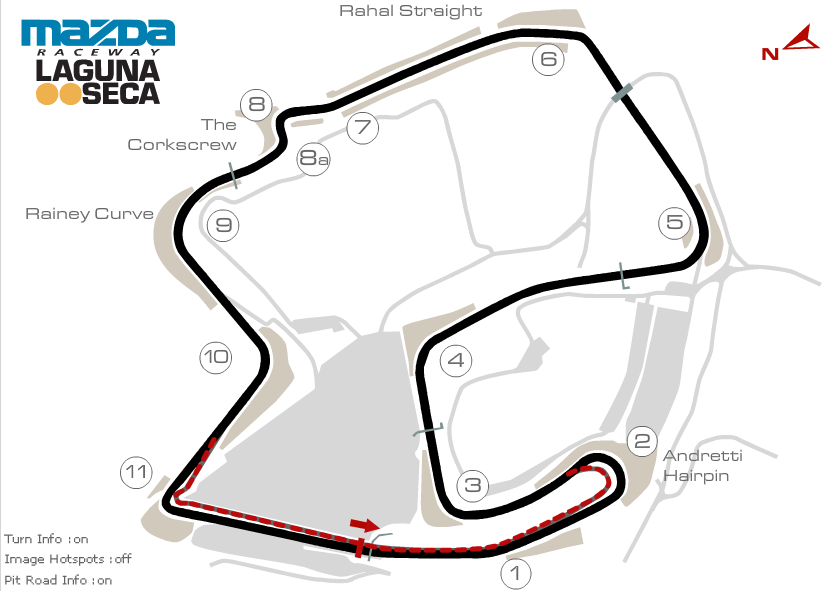 Information:
Date:
30th November 2018
Time:
19:20 GMT Practice, 20:30 GMT Qualifying, approx 20:40 GMT Feature Race, approx 21:30 Sprint Warm Up, approx 21:40 Sprint Race
Remember to let us know
in advance in the absence PM
if you are unable to attend the race!
Circuit:
Track:
Mazda Raceway Laguna Seca - Full Course
Time of Day:
Afternoon
Weather:
To be updated in comments
Stuff:
- Well, this is it. The final race of the season and also the very final race in the Formula Renault 2.0, here at the track where it all began almost exactly 4 years ago. Who will take the final ever feature race win, and who will take the final ever sprint race win?
- As it is the final race of the Formula Renault, it is imperative that at some point there is a 4 wide at The Corkscrew.
- A final thing. Let's put on a good race for this final time in the Formula Renault, and send the car off in style. Let's keep it clean, but let's also give it everything out there. It's not the easiest circuit to pass at, so let's try not to be too silly with things. Anyway, have a good one all and it has been a pleasure! Looking forward to the F3!
Standings:
Drivers Championship
Teams Championship
Tier Championships
Results to the tier championships can be found
here
, in the main results page