Moderator
Staff member
Moderator
Premium Member
Round 18 - United States Grand Prix
AOR F1 2016 Season 12
Race Information:
●
Date:
Sunday 5th March 2017
●
Start Time:
8:00pm (UK time)
●
Circuit:
Circuit of the Americas
●
Laps:
28
Please try to be online at least 10 minutes before the start time, and await the lobby invite from the League Coordinator and/or the lobby host. Also please ensure your internet connection is in an optimal state at the time of racing.
Notes:
●
Rules & regulations:
Before you take to the track in the league race, make sure you are fully aware of the
rules & regulations
of the leagues.
As a driver in our leagues, you are required to do your very best to ensure clean and fair racing at all times.
●
Lobby settings:
If you are unsure about the lobby settings that will be used for the race, look
here
.
●
No-shows:
If you are unable to attend the race, please inform the League Coordinator and leave a post in this thread BEFORE the race takes place. Note the rules of participation
here
.
Useful Links:
●
Results & Standings
●
League Rules
●
League Information
●
Race Calendar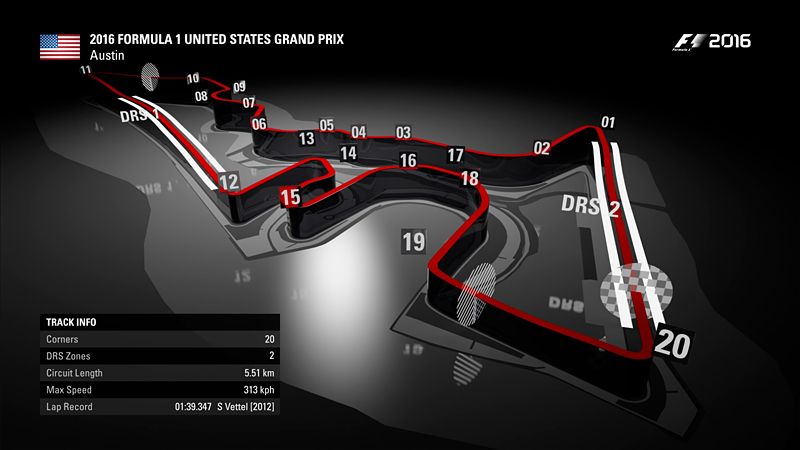 The Circuit of the Americas racetrack has brought back Formula 1 to the United States after being gone for close to a decade.

(Edit It was 4 years Woody lol)

Talk a little bit about your thoughts on this circuit and if any of your strengths play in to what it takes to be quick here.

And your Japan race. Did you feel that you accomplished what you set out to do this weekend?

What are your goals for the remainder of this season?

Will Harry ever stop having a moan?

Who will take pole this race?

Who will be on the podium?

Ask @Bankai_Bullett a question ... about anything.