As the hype for the inaugural Esports event simmers down for the moment, it's time for yet another season of what has made AOR and its predecessor successful. Yes it's the fourteenth season (would you believe it) of the F1 leagues!
First of all though, a quick(ish) run down on the history of F1 on AOR. We'll also have a few words from an excited fellow AOR member later.
Beginning back on Codemasters first installment on the F1 2010 game in Season 1, the league has come on leaps and bounds since. Although have said that, there are a couple things that may suggest otherwise.
With the community growing all the time, the number of people signing up to the leagues has fluctuated. In Season 4, we still had leagues going on at various times during the week, with Friday and Sunday as the flagship days. Xbox was the most popular going all the way down to the Formula 10 league. PS4 was similar but PC was least popular with 2/3 splits. This was all played out F1 2011, where infamously the pad wasn't as good as the wheel, especially in Turkey.....
Season 5 & 6 welcomed F1 2012, with numbers maintained, albeit the loss of 1 league on each console. Season 7 we saw the introduction of F1 2013, arguably the best game that Codemasters have made to date. The highlight videos of the Xbox F1 league really bolstered the league's reputation for great racing.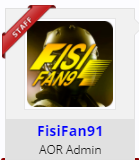 "Season 7 was one of the most action-packed seasons in the AOR X360 F1 League, with legends like Noble 2909, xMattyG, TRL Limitless, RandyMcScrandy, RickeeyC & TRL Martin all battling it out in the same season - ultimately culminating in Noble's record 5th AOR F1 title."
It was a golden time as Fisi explained there – and you can watch the
S7 montage here
if you haven't seen it before.
The release of F1 2014 and the new regulations in real life had arrived, including the hybrid engines and therefore less noise...people got used to it and there was still great racing to be had. Even so, people felt F1 2013 offered more and an extra season with a different format took place on the older game.
F1 2015 and many aspects of the game had improved, unfortunately a few important things couldn't be fixed and thus consequently had a serious effect on league numbers and motivation. Many started to turn to game like Project CARS/Assetto Corsa/iRacing to feed their league addiction.
However things were on the up again. F1 2016 was out and the hype was real as ever. Season 12 and the leagues were still less than previous years, but of course lobbies were larger with 22 in each, compared to a maximum of 16 back in the day. The season proved to be a hit, and the popularity of the game seemed to increase over the 12 months, as more drivers signed up to Season 13 for a second but shorter season.
So here we are, on the eve of Season 14...and guess what?. We've not even started the season and we have hit record numbers. Yeah, we're in the early stages with patches to come to fix a couple of things here and there, but it's not looking good, it's looking great.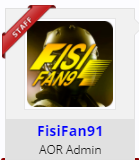 "The interest for the AOR F1 2017 season has been absolutely astonishing - with over 550 drivers signed up to compete across the 3 platforms - making for a grand total of 29 leagues! That is by far a new record for the AOR F1 Leagues, nearly doubling the numbers from last season, and even clearly over-shadowing the lofty peaks of the old-gen seasons back on F1 2011 & F1 2012."
As the season gets underway on Sunday, we will have the following, with 20 drivers in each lobby:
Xbox going up to an F7 + 2 Assist leagues
PS4 will have a Formula 8 + 1 Assist league
And unbelievably PC is now the most popular with a Formula 8 + 2 Assist leagues.
Though you could say that's unsurprising considering how other racing games other than F1 have prospered over the last 6 years prominently on the platform, as well as how general PC gaming has developed. Sim-racing has played a huge part in this to the point that drivers can now earn money and prizes for it. As I mentioned in the opening line of course, Esports has now reached games like F1 and Project CARS, and AOR is a leading example of how a community can go from being small to big, and then casually acquiring affiliations with racing game developers.
So yes, with Season 14 around the corner, staff and drivers are more motivated than ever to get underway. Then once we're underway, Project CARS leagues will almost be upon us. Along with this and many other leagues ongoing across the board, AOR is flourishing. I said Season 7 was the golden time....but now 7 seasons later, I BELIEVE this is the GOLDEN TIME.
Good luck to all our drivers this season and I'm sure everyone will provide us with clean, fair and competitive online racing once again.
Last edited by a moderator:
30

1