F1 Senna Equivalent
Staff member
GT Coordinator
Round 5 - Kyoto Driving Park - Yamagiwa
Event Information
● Date: 9th July 2018
● Lobby Opens: 7:45PM (UK Time)
● Event Starts: 8:00PM (UK Time)
● Event Format
-Qualifying: 15 Minutes
-Race: 60 Minutes
●
Track Map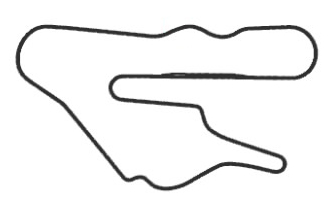 ●
Weather Conditions:
-Sunny
●
In-game time-of-day:
05:00 AM
Manual Rolling Start Information:
● Formation Point
● Acceleration Zone
Notices:
● Rules & regulations:
Before you take to the track in the league race, make sure you are fully aware of the
rules and regulations
of the leagues. As a driver in our leagues, you are required to do your very best to ensure clean and fair racing at all times.
● No-shows:
If you are unable to attend the race, please inform the League Coordinator and leave a post in this thread BEFORE the race takes place.
Last edited by a moderator: