Race Director Images: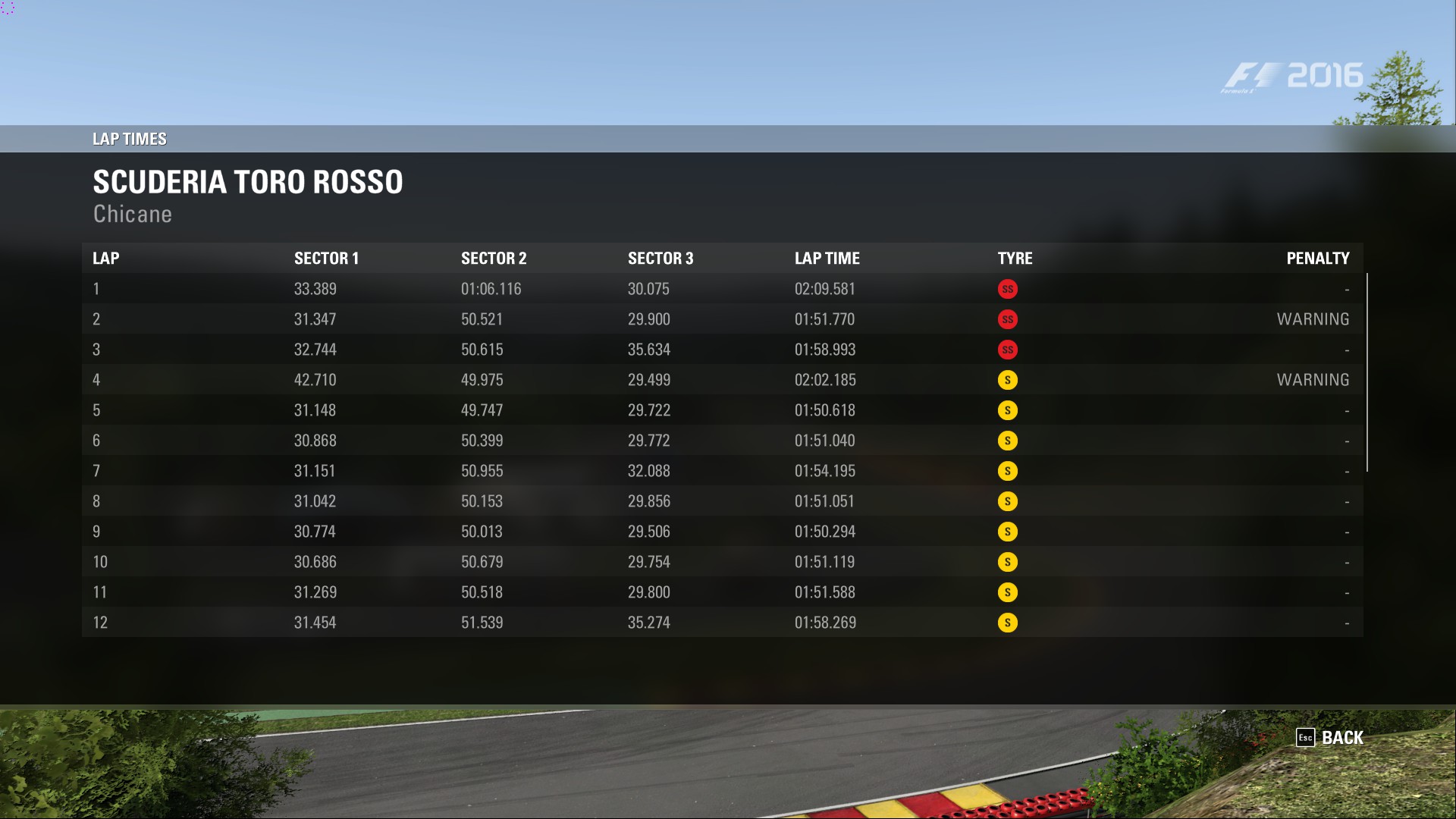 ●
Race Report:
Qualifying Position: 2nd (had to take avoiding action that robbed me from 1st, delta went up with ~0.1 sec)
Qualifying Time: 1.47.028
Finishing Position: 4th
First of all, it's good that Barrikimi already apologized for leaving little room after kemmel straight. A tyre width maybe, not a car width that I deserved (and that I gave +more in turn 1). Slight touch brought me in an uncontrollable spin and I had to go on from the back. If it was a league race, I'd most likely have brought it up to the stewards. After that incident plenty of battles and overtakes, so the laptimes aren't that consistent. The fastest lap for example is a combination of fresh tyres and huge slipstreamassist by 2 other drivers.

Anyway, apperantly I wasn't aiming for optimal strategy anyway, so I'd probably would've finished 3rd, but unfortunately I still can't tell for sure if S-M is the optimal strategy.
Summary: