AOR F1 Leagues - Season 11
PS4 - Time Trial Event
Time Trial Event:
In order to judge your pace and assign you to an appropriate league, you will need to set time trial times at 3 specified tracks -
Spain, Belgium and Brazil
- using the Mercedes car. When done, post your times in this thread. You can post more than once and update your times, all times will be shown in a table to determine splits,
please remember to post a screenshot of the time you did and make sure it has the sector times for us to input into the table and also if you update your times, then edit your original post please. Also make sure that it is visible which assists were used/not used, but also what your best time in the current session it was, as this will be the counted time for this event.

We do not accept times from older sessions, as these could have been done under an old version of the game, which did have a slightly different detection system for track limits, or still some bugs that could be exploited.
As an example you can take the following screenshot, where you can see a clear difference between session best and the personal best times. Of course the time from the session best will be taken into account for this event.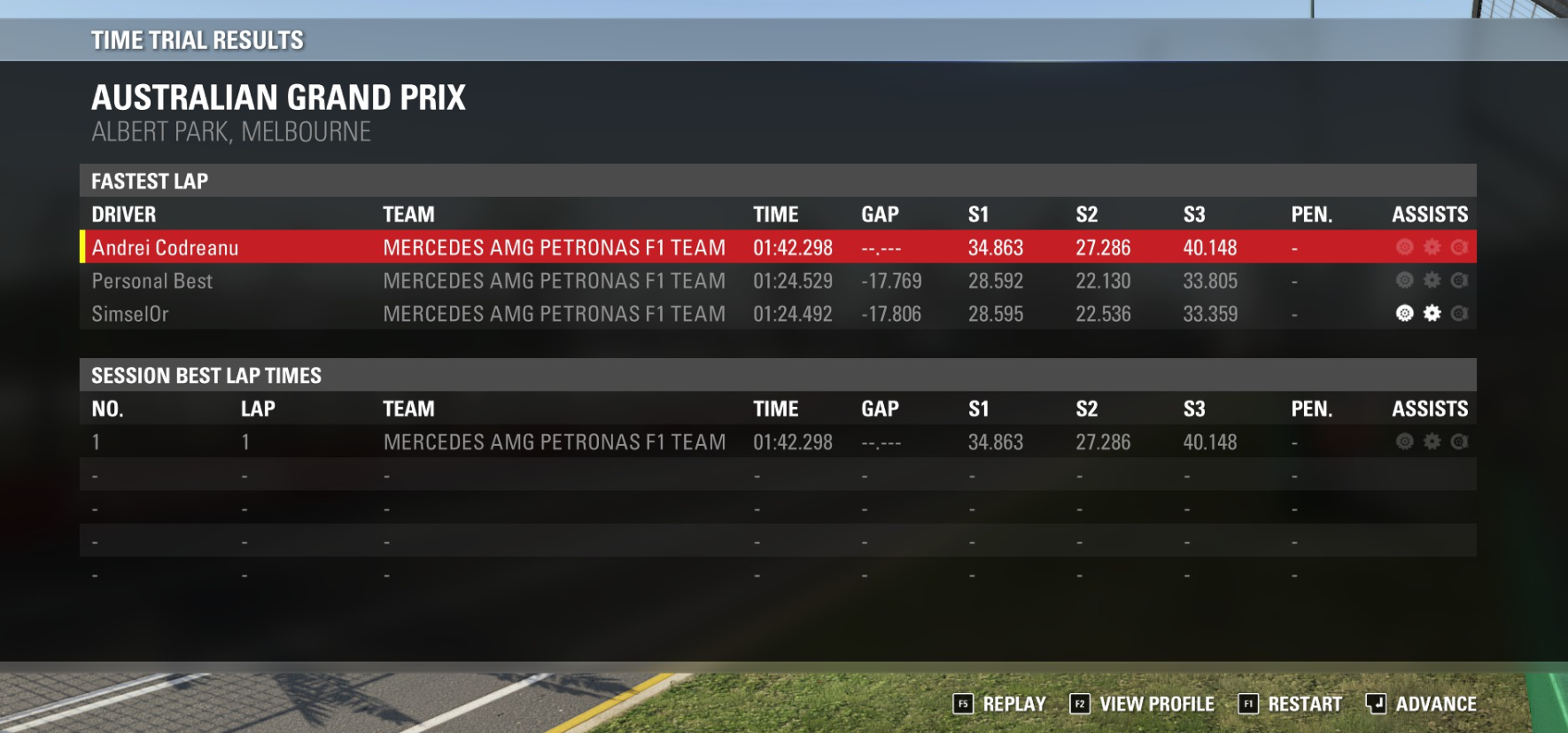 TIME TRIAL IS OPEN UNTIL 9th April 2016 MIDNIGHT UK TIME!
Posts which do not contain any update in regards to the set times, will be deleted. Please use the Main discussion Thread for any questions.
Last edited: