AOR Founder & Director
Staff member
AOR Admin
Aug 18, 2014
17,378
5,286
AOR F1 Leagues - Season 11
X1/PS4/PC - Race Calendar
Notes:
● We reserve the right to make amendments to the calendar during the season if deemed necessary, in which case an update will be posted as a reply to this thread.
● We reserve the right to remove any track from the schedule with reasonable notice if we deem that they will cause too many problems with regards to cutting and extending, but our default standpoint is to give these tracks a chance.
Dates are listed for Thursday (PS4 only) and Sunday leagues respectively.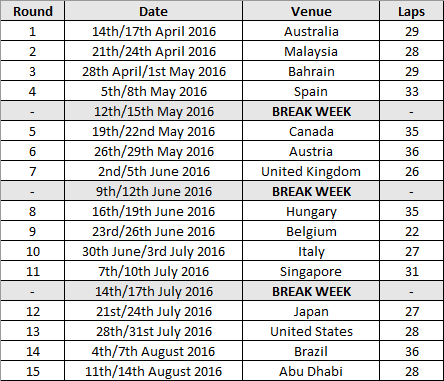 Last edited by a moderator: