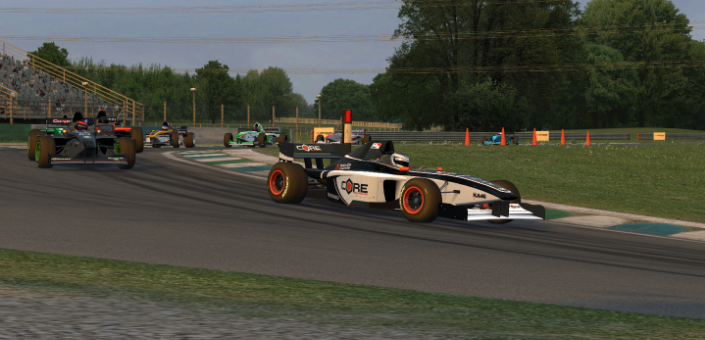 CoRE SimRacing
Welcome to the forum topic about Live for Speed, one of the top Sim-Racing games. Pretty weird that no one has discussed about this before!
Brief introduction:
Wikipedia
Live for Speed
(
LFS
) is a racing simulator developed by a three-person team comprising Scawen Roberts, Eric Bailey, and Victor van Vlaardingen. The main focus is to provide a realistic racing experience for the online multiplayer game.
Among other things, the physics engine simulates tires, the suspension, aerodynamics, the drivetrain, several gearbox types, clutch overheating, car body damage, and engine damage. The tire model features dynamic wear, dynamic dirt, flat spots, hot spots and tire wall deformation.
The simulator supports 3D devices, including 3D TVs, headsets, projectors, the HTC Vive, and Oculus Rift (both DK1 and DK2, from version 0.6F and 0.6G).
--
Yup! LFS has been in development since 2002 and was first released in 2003, being ahead of its time in physics and driving pleasure.
Leagues occur in Live For Speed (wonder) and the Demo-servers offer close racing as well.
Not sure if AOR will be interested in starting a league in LFS, but hey, it'll be interesting with the realistic nature of the game!
Hope this has been a good read!
Cheers,
AA Nova