The FA Cup saw no shocks at all which was disappointing from a neutral point of view, obviously the biggest story of the round was last night as Chelsea lost to Man Utd. I can't imagine Sarri will survive much longer as for Solskjaer however surely he's on his way to being made permanent manager.
Anyway the Quarter Final draw was made: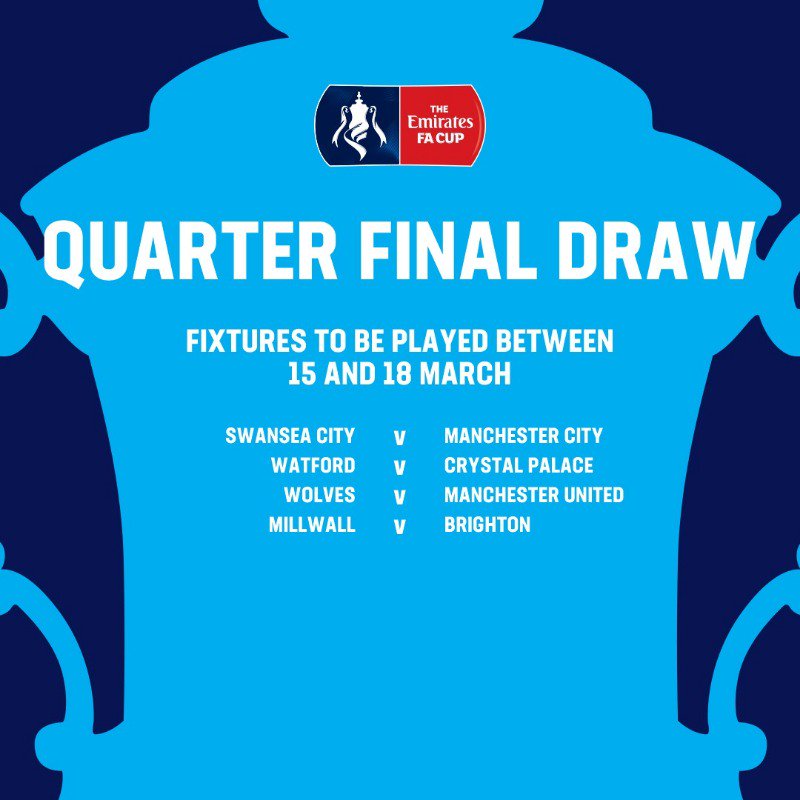 You have to expect Man City to progress but the other 3 ties are pretty open I would say.
But moving on European football returns again, in the UCL Liverpool and Man City will play there 1st legs tonight and tomorrow and the 2nd legs of the Europa League will take place on Thursday.