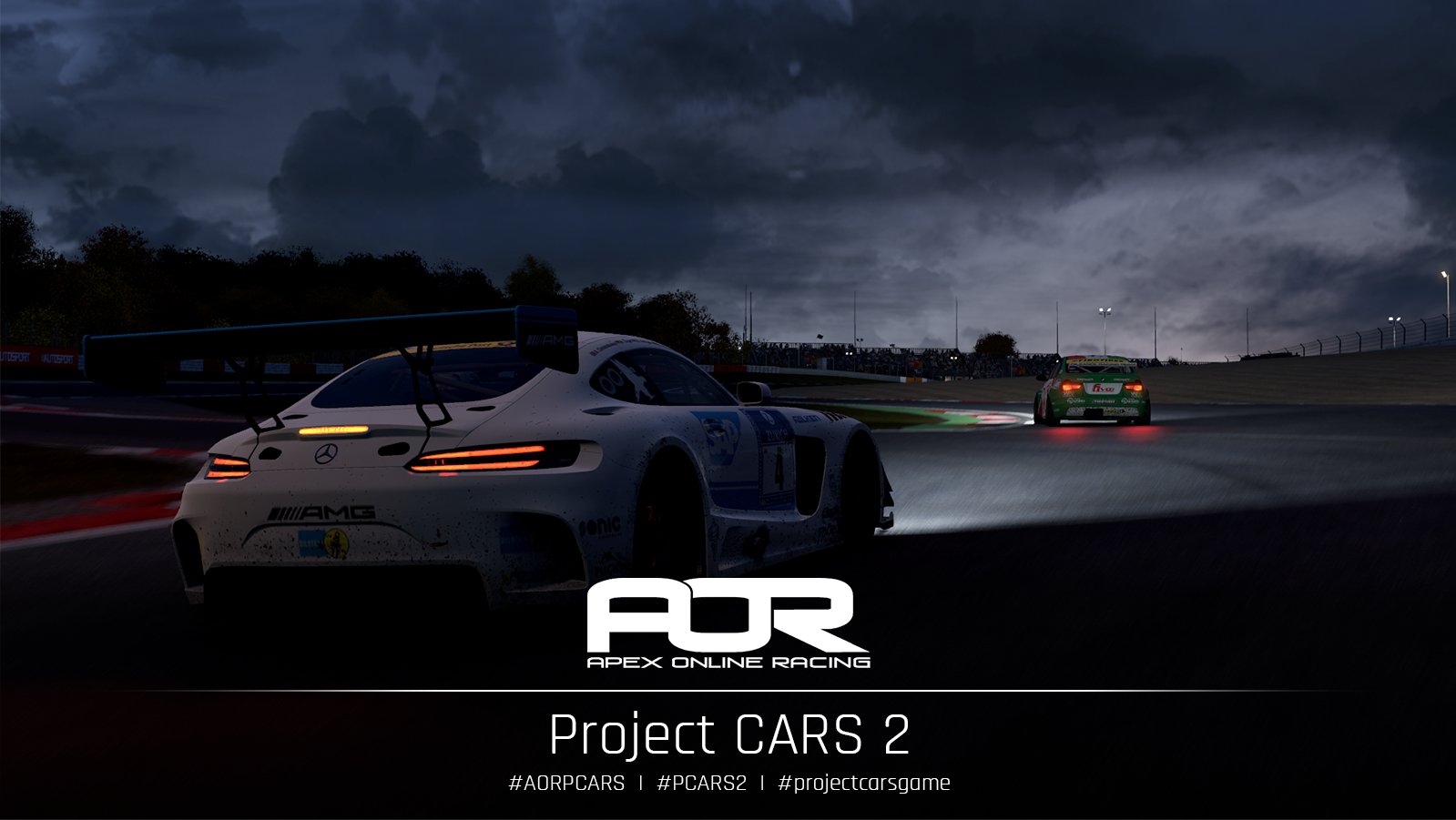 The wait is almost over! The highly-anticipated Project CARS 2 is releasing this Friday. Coming to the PS4, XB1 and PC, it looks to be set to smash its first instalment, Project CARS. So, here's an opportunity for ApexOnlineRacing moderator
@Def
to talk us through how the community can take advantage of multiple features and vastly improved multiplayer modes from the first game.
Project Cars - first of the name - set the tone of what would be realistic racing on PC and console platforms alike, reaching an audience that has been missing a proper motorsport sim software since the GTR2 days. Despite its flaws, it's fair to suggest the community responded well, as did the development team at Slight Mad Studios (SMS) and a few leagues were set up initially - after two years, we can have a look back and be pleased with ourselves: Official Project CARS GT3 League status, Formula Renault, Radicals, BMW 320 TC, V8 Supercars, Endurance and Indycar most notably met huge success, adding regular weekly racing to countless social races experiments. Even recently, our leagues and events appealed to a ever-present base of players, which shows there's a genuine bond between AOR and our friends at SMS.
This bodes well for our Project Cars enthusiasts, as with a number of game-defining features adding even more layers to the depth of the first episode, you can expect a greater variety in your racing experience on ApexOnlineRacing. I'm not so sure that the four "favourites" slots allocated per user will be enough in all honesty (they allow you to save a race format you've particularly enjoyed). From October onwards, prepare for leagues and social events coming your way regularly; the former requires commitment over a set amount of weeks, for a highly-competitive experience throughout a season while Community Events are set up by potentially any member of the website and offer a more casual type of racing. Worth mentioning, you can already sign up to social races under
Community Events
. In addition, the Project Cars staff team has some
reeeaaally
good stuff in the pipelines in regards to AOR Special Events, replicating some of the most mouth-watering and glorious motorsports meetings that blessed our world during the last decades.
Long story short: worry not, as you're embarking on a fantastic journey with like-minded members who only look up to the one thing we offer here at ApexOnlineRacing: fun, fair and competitive racing.
Last edited by a moderator: