​
Round 18 - United States Grand Prix
Season 7
Race Information:
Date:
Thurs 20th March 2014
Time:
8:00pm GMT
Circuit:
Circuit of the Americas
•
Rules and Regulations
•
Current Standings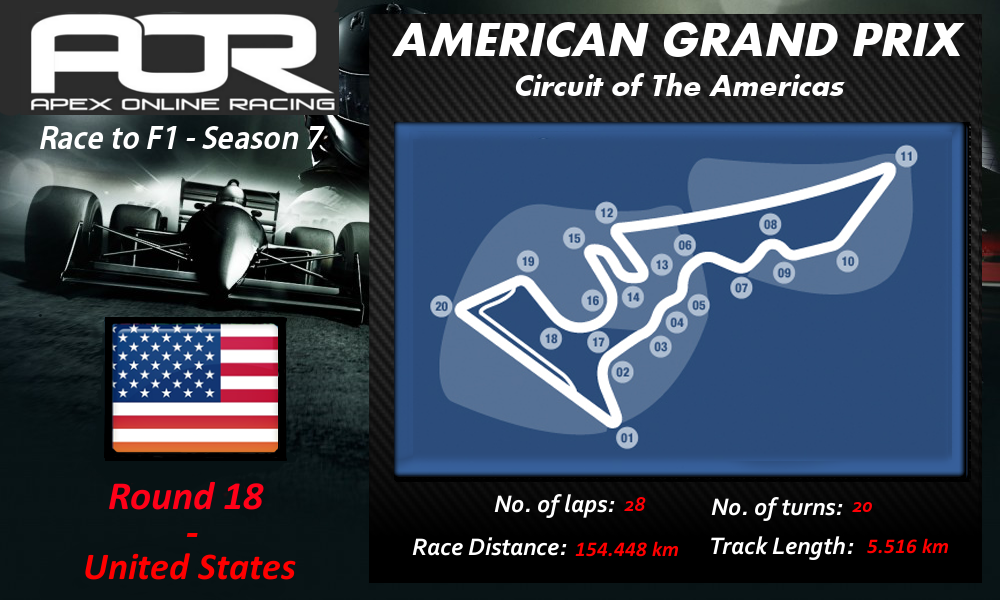 Track Guide
Pending
*Credit to Yorkie065*
Media Questions:
Pole:
Winner:
Surprise
How do you rate your chances?
Who will win the championship?
Do you look forward to next season?
Is this a track you like?
Looking back at your season, what was your greatest memory of the season?
PLEASE NOTE THAT I WONT BE THERE: I suggest that Prehn will be the host, PLEASE add him @ PSN.
If you are unable to attend the race
PLEASE
advise your league coordinator and leave a post in this thread.
Informed Absences
•FTR_Frede